Ask the Advocate: Living with HIV in 2020
In our 2019 HIV In America Survey, we asked community members to share their thoughts on why HIV-related stigma still exists. Answers touched on various topics like homophobia, ignorance, and lack of education on effective HIV medications, to name a few.
Other answers reflected on the portrayal of people living with HIV/AIDS during the early stages of the epidemic. One person responded, "There is a stigma because people aren't educated about it. And they feel like HIV is what it once was back in the '80s."
So, we asked community advocates for H-I-V.net: What does it mean to be HIV positive in 2020? Here are their responses!
Reflecting on changes with HIV care and support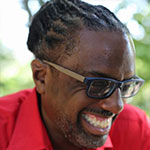 "Living with HIV in 2020 means that you have a number of treatment options. Being diagnosed in 1991, so many things have changed. When I first began a treatment regimen, I was taking 22 pills per day. Since that time, we have experienced major biomedical advances that have allowed for a one pill, once a day treatment regimen. These treatments are more effective and, I believe, far less toxic. Living with HIV in 2020 means that there are many ecosystems that can offer and provide support for healthy living. With these systems, no one needs to be isolated if they chose not to be. A person living with HIV in 2020 can access any number of online forums to gain the support they need to connect, share, and listen to the experiences of others living with HIV." - Khafre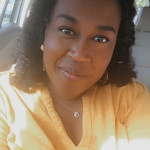 "For me, it means I have the privilege of seeing how far we've come historically to be better equipped to live a full, healthy, and authentic life. It also means, with that privilege, acknowledging the countless communities silently impacted by poor resources, lack of access to testing and treatment consistently, and the honest discussion that people are still dying from HIV/AIDS complications. To be HIV positive in 2020 as an advocate means that I have community; I have outlived my fear and internalized stigma since I was diagnosed in 2003. To be HIV positive in 2020 and witness the impact of COVID-19 on the world gives me a renewed respect for the lives and advocates that have come before me that fought for funding, answers, treatment, and dignity. To be HIV positive today lets me respond unapologetically to future stigma and ill-informed people that my HIV positive life matters." - Kamaria

Community Poll
In what area do you think living with HIV has improved the most?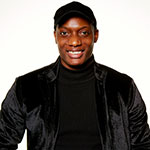 "To me, being HIV positive in 2020 means a health revolution. For a long time, the HIV community was treated like a walking biohazard. So many people living with HIV were afraid of being in a relationship or evening having sexual partners for fear of transmitting HIV to their partners. But now that it has been proven scientifically that if an HIV positive individual is in treatment, in care, and maintaining an undetectable viral load, they cannot transmit the virus sexually to their partner. This has been music to my ears. To know this information means we, as in the HIV community, are liberated from the fear, living our best lives. We are seen as whole humans. To be HIV positive in 2020 is to be a fighter. We have the tools to keep up with our health. Unfortunately, not every HIV positive person has the resources or access to treatment and care. So, it's up to me and countless other brave HIV positive activists and advocates to continue this fight against HIV and for every HIV positive individual to have access to proper treatment and care." - Jahlove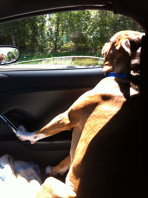 "Being HIV positive in 2020 is much different than being HIV positive in the 1980s. While I do not believe there is no bias towards HIV positive individuals, there is less public shaming. Society cannot prevent us from attending school or working. For example, in the past, Ryan White was unable to return to school when it became known that he was positive. Modern medicine has allowed for HIV positive women to give birth to HIV negative children. Our life expectancy is also much better than what it was in the past. We are also able to take a combination pill instead of multiple pills to control our viral load. Even though there have been improvements, society still has some major strides to make in order to remove the stigma associated with HIV and to make the condition less taboo to talk about." - Heather
The HIV in America 2019 survey was conducted online from July through September of 2019. A total of 400 people completed the survey.
This article represents the opinions, thoughts, and experiences of the author; none of this content has been paid for by any advertiser. The H-I-V.net team does not recommend or endorse any products or treatments discussed herein. Learn more about how we maintain editorial integrity
here
.

Community Poll
How often do you explain U=U to others?