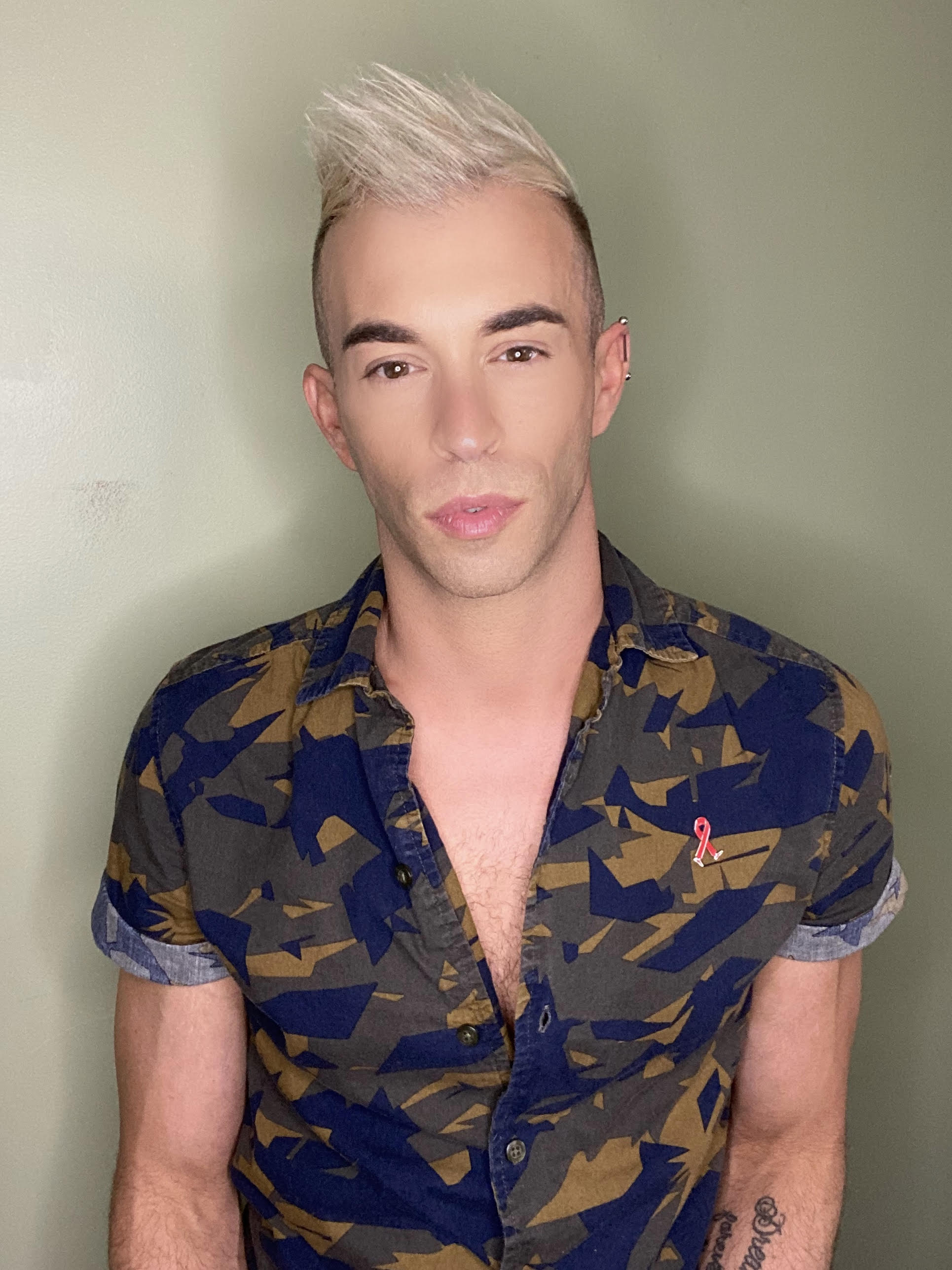 Kalvin was previously an advocate on H-I-V.net.
Kalvin Pugh is a Peer Educator, Patient Ambassador and Social Media Advocate. He was diagnosed with HIV+ in May of 2016.
After not finding many young people online talking about living with HIV and following the death of the late Carrie Fischer who advocated to speak your weak things with a loud voice and that your secrets make you sick, he felt moved to come out about his HIV status.
After posting his story online and receiving an outpouring of support from friends, family, and complete strangers he discovered that if you say aloud the things that others are afraid to whisper you become a voice and not a victim.
Since "coming out" via social media in the fall of 2016, he began his advocacy online as Positively Kalvin on social media platforms, sharing his story, his passion for fitness, food, and his dog Chip, in hopes to show that there is so much more to a person than just HIV and allowing him to connect with people all over the world.
After a decade of working as a hairdresser, he decided it was time to move on, landing a job as a Peer Educator at KC Care Health Center working directly with patients in real-time, both newly diagnosed and those struggling with their health.
His work has allowed him to travel as a patient ambassador all over the US sharing his story through speaking engagements, appearing in magazines, TV, and online.
He is an active member of the Education and Outreach committee for the AIDS Service Foundation of Greater Kansas City and has been recognized by the city of Kansas City Missouri Health Department's Ryan White Planning Council as an Outstanding Client Service Advocate for his work with patients.
Kalvin resides in Olathe, Kansas, and can be found on social media platforms as Positively Kalvin.
Click here to read all of Kalvin's articles on H-I-V.net.