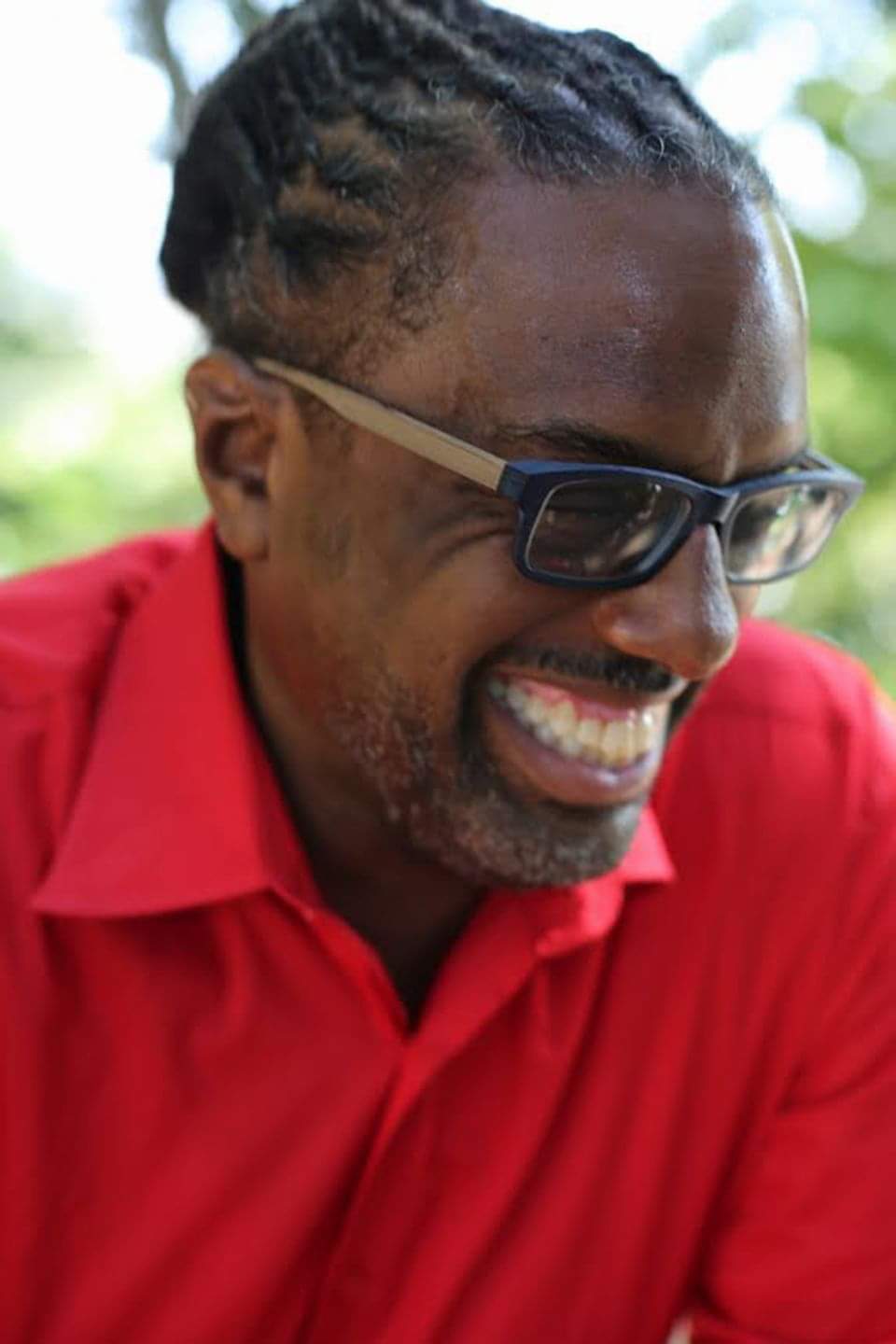 Khafre K. Abif, MLS, activist/writer/editor/blogger/artist is the founder and executive director of Cycle for Freedom, Inc. Cycle for Freedom is a national mobilizing campaign founded in 2010 to reduce the spread of HIV among African Americans and Latino's by confronting the three critical issues that fuel the HIV pandemic: these include attacking HIV-related stigma, homophobia, and lack of education.
After High School, Khafre enrolled at Florida Agricultural & Mechanical University (FAMU), where he obtained 90 credits. He returned to Pittsburgh to complete his Bachelor of Arts degree in Africana Studies from the University of Pittsburgh, and then earned a Master of Science degree in Library Science (MLS), specializing in children and youth services, from the Graduate School of Information Sciences at the University of Pittsburgh.
Khafre views himself as part of the continuum of servant leadership, and he currently serves as a Parent Liaison for Frederick Douglass High School, Atlanta Public Schools. He is proud to be part of a core group who do their best to meet the needs of students and their families and they developed and implemented a Family Literacy Night that involves both students and parents from elementary school through high school.
As a librarian in his first career Khafre was the first recipient of the Black Caucus of the American Library Association (BCALA) Dr. John C. Tyson Emerging Leader Award. As the Director of the Langston Hughes Library for the Children's Defense Fund (CDF) at the former Alex Haley Farm in Clinton, Tennessee he was responsible for meeting the library's mission to serve as the intellectual commons of the movement to Leave No Child Behind®. While serving at Alex Haley Farm, Khafre planned, developed, coordinated and facilitated, the Children's Defense Fund's "Langston Hughes National Children's Literature Festival" a national African American children's literature event; the "Walter Dean Myers Institute for Publishing," a national two-day institute for undergraduate students of the Black Community Crusade for Children's Student Leadership Network interested in the publishing industry.
Khafre is the former Manager of Children's Services, at the Brooklyn Public Library, New York. The Brooklyn Public Library is the fifth largest public library system in the United States and Mr. Abif is among the first African American men to manage children's services for a large urban public library. In that capacity Khafre designed, trained, and implemented a Library Early Enrichment Program (LEEP), After School Assistance Program (ASAP) to build the reading capacity of school-age students, and implemented a system-wide Volunteer Service program, and served as the Project Director for their Project Expedition website. Khafre has been involved in many other community projects including his service as Project Director of the Healthy Black Family Project at the University of Pittsburgh, Graduate School of Public Health, Center for Minority Health and lots of work nationally with HIV/AIDS prevention and education efforts.
As an author with several publications to his credit, Khafre is the editor of the anthology, Cornbread, Fish and Collard Greens: Prayers, Poems & Affirmations for People Living with HIV/AIDS, from AuthorHouse, 2013. Khafre begun a promising career in publishing with early professional efforts which include co- editing with Teresa Y. Neely, In Our Own Voices: The Changing Face of Librarianship (Scarecrow Press, 1996); "Afrikan-Centered Scholar: At Work in the Children's Room" in the same volume; Invited chapter, "Library Service and Black America's Children", Handbook of Black Librarianship revised, edited by E. J. Josey and Marva DeLoach (Scarecrow Press 2000); "At Work in the Children's Room: Building Literacy, Building Families" appears in Poor People and Library Services edited by Karen Venturella (McFarland & Co., 1998). Khafre served as the inaugural Associate Editor for Black Issues Book Review's, Children's Bookshelf for three years. His forthcoming works include, Raising Kazembe: A Memoir, Sistah's Speak, He Ain't Heavy, It Is Our Turn to Speak, and Our Lives Matter.
Click here to read all of Khafre's articles on H-I-V.net.