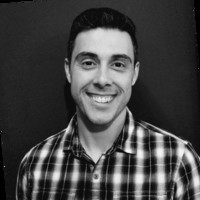 Nicholas was previously an advocate on H-I-V.net.
Nicholas Maio-Aether, MSPSY, BCBA, LBA is a Licensed Sexual Behavior Analyst and Sex Therapist at Empowered: A Center for Sexuality LLC. Nicholas began providing Sexuality Education at age 16 and was diagnosed with HIV at 22 in 2009 with a T-Cell count of 199, having admittedly not taken his own advice. After more schooling and a lot of healing, Nicholas completed a 1500 hour Practicum in Behavior Analysis and a 300 hour Practicum in Sex Therapy. He opened Empowered in January of 2016 with a goal of providing a variety of sexuality-based services to all populations. Since, Nicholas has been an international presenter and trainer for multiple organizations and has become a lead expert on sexuality and human behavior.
Nicholas is researching ABA for HIV care using a model he developed, and is working on getting grant funding for a large-scale study. Here in St Louis, Nicholas moderates POZitive, a social outing group for folx with HIV and their partners of any status. Last, he is receiving his second Master's in Marriage and Family Therapy, with a LGBTQIA+ Specialization, expected in 2021 after completing his next practicum. Nicholas is stoked to be a part of the H-I-V.net team, and looks forward to helping his own community!
Click here to read all of Nicholas's articles on H-I-V.net.