Uplifting Black Voices: Positive Changes in How the Black Community Talks About HIV
February 7 is National Black HIV/AIDS Awareness Day (NBHAAD), 1 of 12 HIV awareness days recognized each year in the United States. The first NBHAAD started in 1999 as a grassroots effort focused on improving awareness about HIV/AIDS, education, prevention, and care.1
The theme for this year's NBHAAD is "We're in this together." As the world navigates a new pandemic, this theme highlights the importance of community and that everyone has "a role to play in ending HIV."2
In honor of the start of Black History Month and NBHAAD, this February we will be uplifting Black voices, highlighting the journeys living with HIV/AIDS. We asked H-I-V.net community advocates: What positive changes have you noticed in how the Black community talks about HIV/AIDS? Read their insightful answers below!
Changes in how we talk about HIV/AIDS
HIV is spoken about a bit more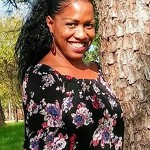 "The positive changes I have seen in the Black community when it comes to HIV is that HIV is spoken about a bit more than it used to be. But, it's still not spoken about enough if we want to help our community. Because of the high rate of new HIV diagnosis, everyone should be talking about HIV – whether you live with HIV or not. I have noticed that Black gay men discuss HIV so much more than they used to, which is a big positive if you ask me, because that helps other Black gay men discuss it too. Although HIV seems so taboo to be mentioned in the Black community, we have to continue to bring the uncomfortable conversation up. If you are having sex, then you need to hear about how to not contract HIV and keep yourself healthy. Black women, on the other hand, are a harder group to reach. If it's going to take other Black women advocates and me to put a face to it so other women can know, then that's what I encourage us to keep doing." - Dee
Positive changes in male-dominated spaces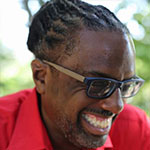 "I have noticed several positive changes on how the Black community talks about HIV/AIDS. I know that within my own family and extended family, they have moved past their own internalized shame and stigma. Many of my family reach out to ask me how my health is going and how I am doing overall. I also have friends who ask me directly, "Are you taking your meds?" This has come a long way from the time when they allowed the fear of HIV/AIDS to silence them. I have also noticed the positive changes in male-dominated spaces like the barbershop. Since my barber asked me what I do several years ago, there has been an increase in the discussions around HIV/AIDS when I am in the shop. Other barbers have asked questions, and I often have to debunk myths about HIV/AIDS. The owner has asked me if I could drop off condoms and any brochures that could be distributed from the barber chairs." - Khafre
Safe spaces to discuss and heal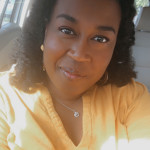 "I have noticed that more people are discussing what protection looks like, boundaries, what healthy relationships look like, and normalizing prevention methods. I'm noticing more support groups have been created virtually – some very open, and others more strategic in protecting privacy. There's more mobilization to giving us safe spaces to discuss and heal. I also think that the fear of COVID has helped folks redirect their understanding of public health, transmission, and protection. I am seeing that people are realizing if their voices haven't been lifted in leadership and decision-making spaces, they are taking up room to make sure the Black community is not once again overlooked. The protection of our community from COVID has allowed dual-energy toward HIV/AIDS, and I hope that focus and energy progress." - Kamaria
This article represents the opinions, thoughts, and experiences of the author; none of this content has been paid for by any advertiser. The H-I-V.net team does not recommend or endorse any products or treatments discussed herein. Learn more about how we maintain editorial integrity
here
.

Community Poll
Would you like to see articles on aging and HIV? (Select all that apply)