Ask the Advocates: Living With HIV in the South
Last updated: August 2023
Southern HIV/AIDS Awareness Day is August 20. Founded in 2019 by the Southern AIDS Coalition, it serves to address the fact that for more than a decade, the South has had both the highest diagnosis rate and the highest death rate related to HIV/AIDS-related complications of any region in the United States.1
We asked H-I-V.net advocates to share their experiences living with HIV in the South.
HIV/AIDS in the Southern United States
"Death rates stem from stigma"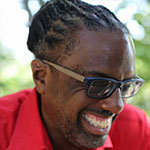 There are specific issues which face folx living in the South. The current prevalence is high, as 8 of the top 10 cities with the highest rates of HIV are in the Deep South. We need to bring awareness to those issues.
On being diagnosed in the Deep South
At first, there was a great deal to get adjusted to. I think because areas in the North and along the West Coast had very early activism infrastructures that were built out in areas of prevention, care, and treatment. After making those adjustments and self-advocating, I receive the services I need to live a healthy life, physically, mentally, emotionally, and spiritually.
I wish others understood that we live in the Bible Belt. There is a great deal of internalized and external HIV-related stigma. In my opinion, the death rates from AIDS-related complications stem from that stigma. –Khafre, Atlanta, GA
"It is important to keep my circle of informed people very small"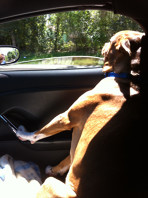 Living with HIV is exhausting at times. Despite this, sometimes it is just like living without HIV/AIDS. I have also learned that living with HIV can be very lonely. There is so much stigma around HIV/AIDS and so much misinformation that people simply do not want to interact much with someone who is positive. I have learned that it is important to keep my circle of informed people very small.
Living with HIV/AIDS is expensive. The costs add up even more if you have other health conditions. There are some resources available to help with living expenses, such as rent. Unfortunately, there is always a long waitlist for such programs. –Heather Renee, Galveston County, TX
"Dialogue and awareness can create solutions"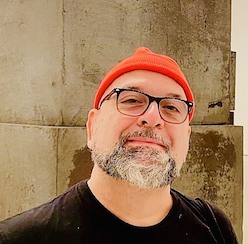 The South can be isolating and repressive in its attitudes, which work against people seeking out and finding the connections that they need. Focusing our attention on this issue helps create dialogue and awareness, which in turn can create solutions.
As a long-term survivor, I've been able to create strategies that support my healthcare needs. Other people that I know have not been as lucky. A young man I worked with who seroconverted was shunned by his friends and roommates to the point that he had no other option but to move back in with his family in an area with no HIV services. It's amazing the amount of stigma still associated with HIV in the LGBTQ+ community.
On HIV and aging
I would love to see more education and coaching on how to plan for long-term survival. It can be hard to focus after an HIV diagnosis, but I think it's important to have access to resources that can help you understand the challenges of aging as a PLWHIV. Necessary burdens like end-of-life care and financial planning possess an urgency that most people will need assistance navigating. –Robert, Atlanta, GA

Community Poll
Do you live in the Southern US?
Connect with others
"We can only begin to prevent the occurrence if we are able to openly discuss HIV/AIDS." –Heather
H-I-V.net does not just publish articles like this. It is a secure online community for those living with HIV to share their experiences and ask questions.
This article represents the opinions, thoughts, and experiences of the author; none of this content has been paid for by any advertiser. The H-I-V.net team does not recommend or endorse any products or treatments discussed herein. Learn more about how we maintain editorial integrity
here
.

Community Poll
Have you shared your story on our site?