Looking for Love and Being Positive
Last updated: August 2023
I am looking for love.
20 years living with HIV
I am looking to meet new people out there, someone who not only wants to date, but someone who would date a person who HIV positive for 20 years but I still feel good about myself.
Where is my Mr. Right?
I feel that I'm looking for love and finding love and all good places, but I just haven't found Mr Right. But I pray that one day I find the right person in my life who will be there for me, who shows love and a passion and caring. Also wants to do fun things out there. Everybody out there, Mr Right please let me know. I can take all the bad flaws that a person had. It does not bother me, I'm a very patient person.
HIV status does not matter to me
I'm looking to me someone out there who's positive or not positive it doesn't matter to me. Someone out there to share a nice warm friendship with and maybe a relationship, see how it goes. Looking for love and looking to meet someone, hang out doing things. Have a special heart for someone who loves life like I do and let you travel, go places, and also enjoy having a great time at shows, galleries, and also go to museums, and also go to restaurants in the city.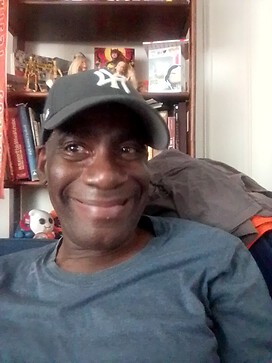 This article represents the opinions, thoughts, and experiences of the author; none of this content has been paid for by any advertiser. The H-I-V.net team does not recommend or endorse any products or treatments discussed herein. Learn more about how we maintain editorial integrity
here
.

Community Poll
Will you get a flu shot this year?