Ask the Advocates: 3 Tips to Set Holiday Boundaries
There are many holidays celebrated in the United States over the fall and winter. For people living with HIV (PLWHIV), this may be a time of many social, family, financial, and travel obligations. Traditions can be complicated by loss and grief, checking in on neighbors, coping with isolation or over-obligation, and finding time to rest.
We asked community health leaders for H-I-V.net: How do you set boundaries around the holidays?
Decide what is important to you ahead of time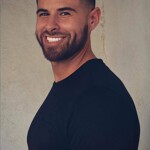 "I want my time and energy to be split between my family and my partner. Over the last few months, most of my energy and time has been at work or dealing with work-related issues. I hope I can take more time off the next few months and spend it with the ones I love."
- Steven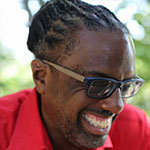 "I want to wrap myself in the energy of celebrating life and Black culture. Kwanzaa brings with it great music, food, and folx with common interests. The events always make me feel good and help prepare my mind and spirit for the New Year."
- Khafre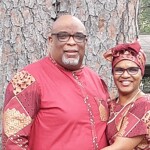 "I look forward to having my daughters help me in the kitchen, which allows them to learn how to cook. I would create the menu and let everyone know what we will have. We begin preparing the meal 2 days ahead of time so that there will not be any pressure on that day. I try to make it as fun as I can by assigning each person a dish to accomplish themselves. It's all worthwhile when I see everyone around the table digging into their plates and watching them fall asleep after the aftermath."
- Robert W.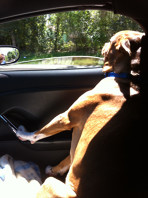 "During the holidays, I want most of my time and energy to go to my family members, especially the children. I have 3 little nieces, and they are my priority during the holidays. After my nieces, my grandparents would be my next priority. I do not see them often, and their health is not that great. Everybody else in the family gets whatever is left of my energy. I do not even take food to the family dinners because that would take away from my energy stores."
- Heather Renee
Set an intention and tell others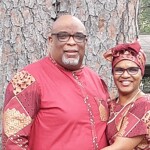 "This year, I will express my desire to have a peaceful holiday season and close out the year. I will also be stressing this because we are moving into a new place. Moving is stressful no matter how simple, so this year peace and quiet are premium for me. This past year has also been a self-care year for me, and I will maintain that posture and adopt new ways to do that in 2023."
- Lady Ward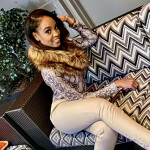 "Energy flows where intention goes. My motto is 'Protect your peace!' I give my time and energy to people and things that are fulfilling. I appreciate people that have demonstrated they value my time and energy as much as I value theirs."
- Shaina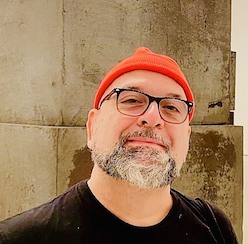 "I think honesty is the best policy and try to be short and sweet with communicating my needs. I don't always succeed with this, and there have been times when I felt the need to concoct a winding tale as to why I needed to make a particular decision. Inevitably I regret making that choice. People will understand, or they won't. I have to care for myself as though no one else will."
- Robert B.
Determine your personal policies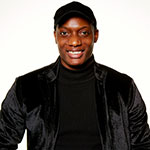 "The best way I practice boundaries during the holidays is very simple. I express to my friends, family, and loved ones that I don't have the budget for gifts. What I can offer is my time and love as presents. To me, the best gift is spending time with your loved ones."
- Jahlove
"My primary boundary during the holidays is that I do not travel. I already know that I will be around more people than I normally am, which will be a stressor on my body. Because of this, I do not need the added stress of traveling."
- Heather Renee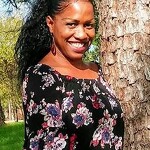 "When I request an invitation for others, I will always be sure the list is short. Four or 5 people, and that is it. That is because I know how many people I can deal with in my home at one time."
- Dee
"I limit the things I spend money on during the week. I make sure not to eat out for breakfast, lunch, or dinner during the week to have more flexibility on the weekends. I also have sub-accounts at my bank, so I plan out things I need to save for. For instance, I put a few dollars aside every paycheck into my Christmas account, so when the time comes, I am spending money that I have already saved."
- Steven
Celebrating your way
The holidays can be tough and overwhelming at times. What is most important is celebrating in a way that rings true to what the holidays mean for you.
Tell us about your experience setting holiday boundaries while living with HIV by sharing your story with the community.
This article represents the opinions, thoughts, and experiences of the author; none of this content has been paid for by any advertiser. The H-I-V.net team does not recommend or endorse any products or treatments discussed herein. Learn more about how we maintain editorial integrity
here
.

Community Poll
Will you get a flu shot this year?